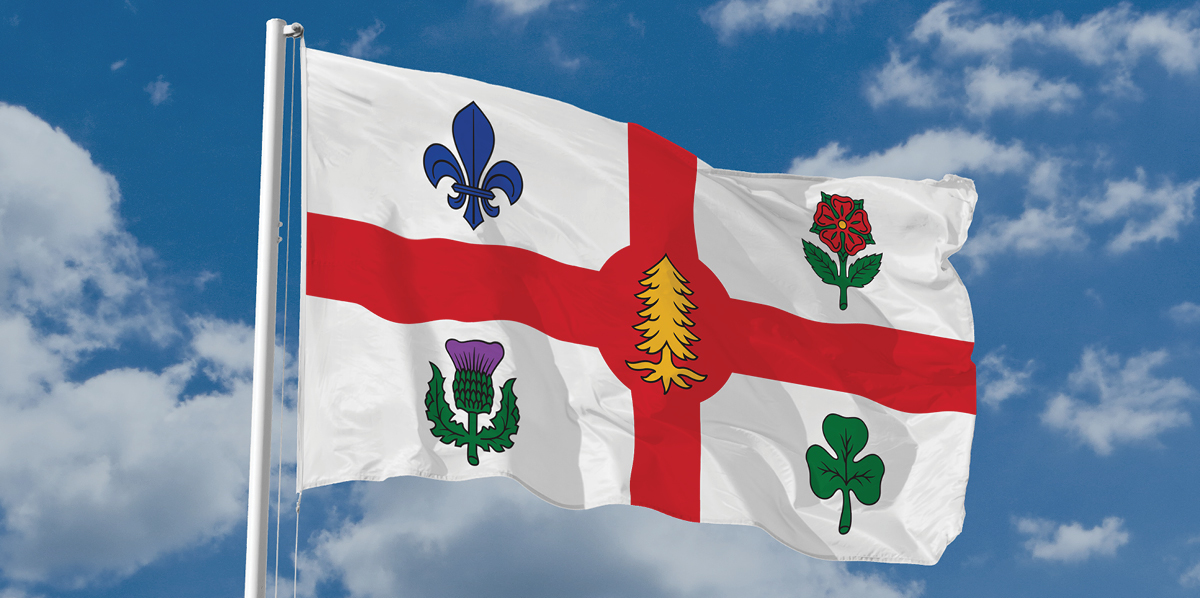 Indigenous peoples among the 5 founding peoples of Montréal
Pusblished September 14th, 2017
 | 
Last updated December 11th, 2017 at 3:46 PM
The city unveils its new coat of arms and its new flag.
A powerful symbol to send a strong message. To mark the occasion of the 10th anniversary of the United Nations Declaration on the Rights of Indigenous Peoples, which was celebrated on September 13, Montréal has unveiled its new coat of arms and its new flag, which now include the 5 founding peoples of the metropolis.
Until now, Montréal's flag has included the city's coat of arms, which was adopted in 1833. The fleur de lys represents the city's French origins; the rose conveys the contribution of the English; the thistle that of the Scottish; and the shamrock that of the Irish. The heraldic cross represents Ville-Marie's founding as a Catholic city.
A 5th emblem will stand for the contribution of indigenous peoples in Montréal's roots. It is a white pine, symbolizing the Tree of Peace, chosen by a committee of Mohawk, Anishnabe and Innu representatives. This white pine is the only indigenous plant among the coat of arms and symbolizes coexistence while recalling the island of Montréal's ancient history and the peoples who lived here.
For Montréal, this new symbol marks another chapter in its renewed relations with First Nations. The city has officially become a "metropolis of reconciliation with Indigenous Peoples," sending out a message of peace, justice and respect for human rights.
To find out more about Montréal's new coat of arms and new flag, click here.
Help us optimize this page