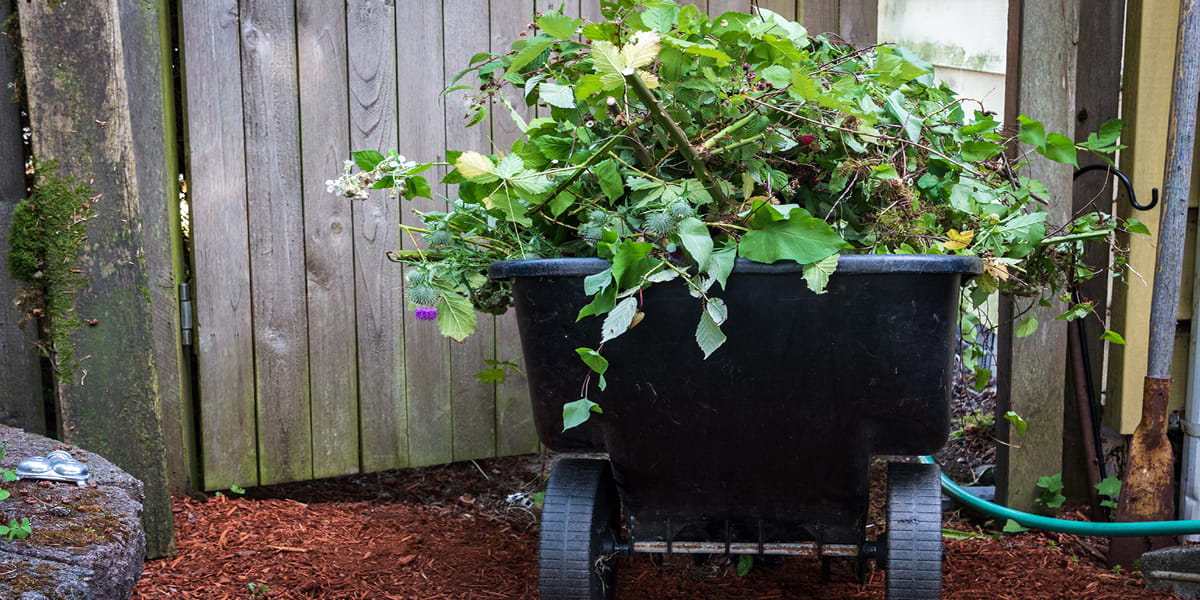 Deciduous tree branches in green waste
This year, you won't have to have small branches that are less than five centimetres around and one metre long picked up separately. They are being accepted for green waste collections again.
From April to November, put small deciduous tree branches on the curbside along with garden debris, grass clippings and dead leaves on collection day. Lachine residents, you must still request a tree branch collection by calling 311. This collection is offered year-round by appointment, or free of charge on Thursdays through November 15, 2019.
Travelling collections for HHW
Travelling collections for hazardous household waste are organized each year according to a predetermined schedule. Just bring your hazardous household waste (batteries, oils, leftover paint, electronic products, etc.) to one of our sites. For locations and schedules for travelling collections, see the 2019 schedule (in French). Before you move, check the list of accepted and unacceptable materials.