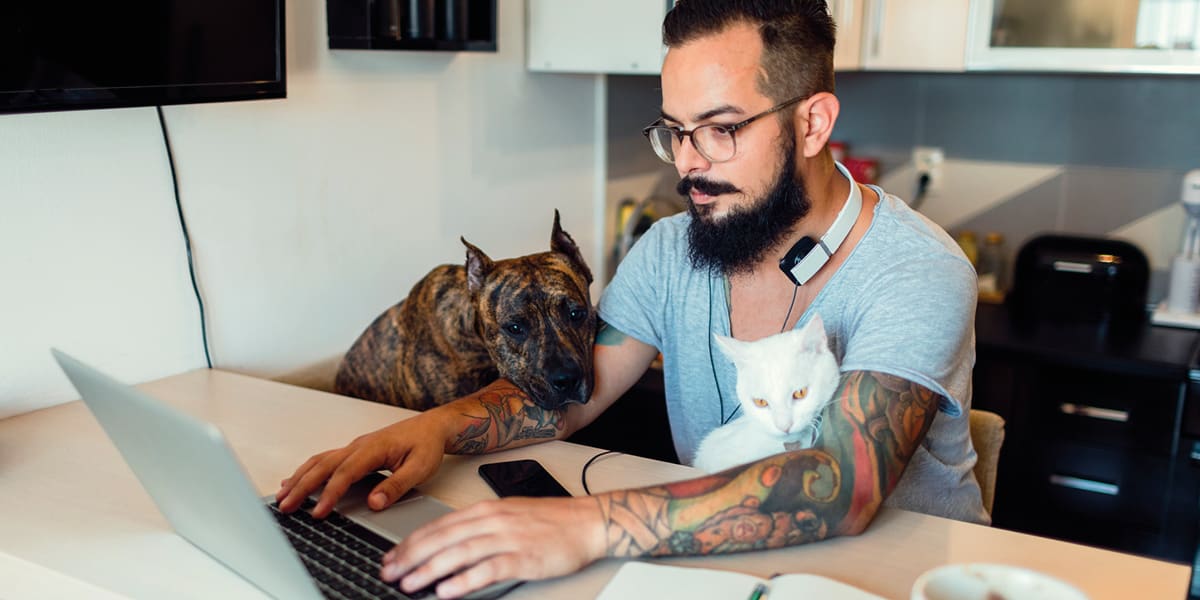 The new service aims to respond to a need expressed by many residents. Not only can you apply for a cat or dog license online, you can also add an existing license to your account  for renewal, receive renewal reminders by e-mail to avoid late fees or request a replacement tag. Create an account on our site to handle your needs whenever you want and monitor them in real time. 
Why is a pet license required?
The by-law's primary aim is to ensure public safety. By monitoring the evolution of the pet and wildlife population, the city can implement relevant programs more easily. For example, it can hire patrollers to facilitate co-existence between humans and animals. The city can also create a variety of training opportunities (dog obedience, bite prevention, etc.) and the free spay/neuter program for low-income households.
Did you know that a license is required for indoor-only cats? If your cat is spayed or neutered and microchipped, the license costs just $5. 
License advantages for pet guardians 
As a guardian and license holder, you can enjoy special advantages, including participation in free activities with pets. The Trade Your Ticket program, which was created in 2018, gives certain residents the chance to have their ticket cancelled if they attend educational sessions. The city also offers activities to help keep children from being bitten along with trainings in dog parks with dog behaviour specialists.
More news on the way
In addition to launching this new online service, the city has updated information about wild animals and improved its online forms. Visit the wildlife section to learn more.