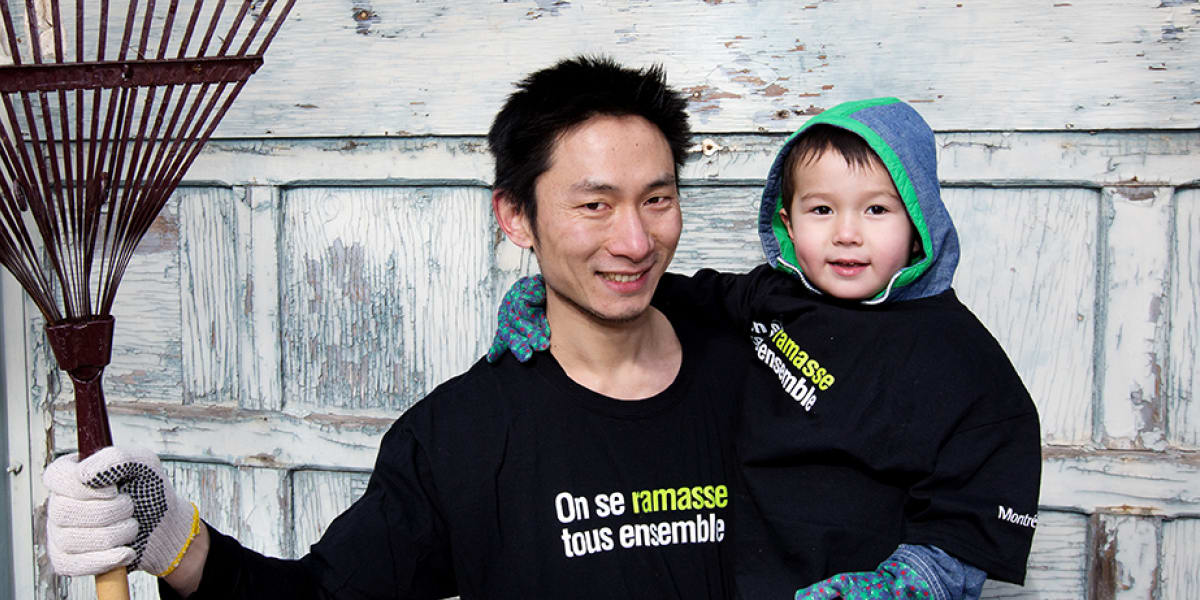 Each year, cleanup drives beautify the city and reduce pollution. Last year, residents or community-based organizations held no fewer than 551 cleanup drives across the city. These initiatives saw more than 24,000 participants contribute to cleanup efforts in their communities.
Organizing a cleanup drive
The online registration platform makes it easy for residents. To hold a cleanup drive, all you need to do is specify a meeting place and indicate what people should bring. The city will supply everything you need: bags, gloves and T-shirts.
Need extra materials? Your local Ecoquartier supplies brooms, rakes and shovels as well.
Participating in a cleanup drive
Participating in a cleanup drive is just as easy. Perform an online search to register for the cleanup drive of your choice.
Mission 100 tonnes
This year, the municipal administration is working through Mission 100 tonnes to clean up Montreal's shorelines. Thanks to the 5,000 people involved in this citizen project, close to 25 tonnes of garbage have already been collected.
Act now and do your part to make our living environment clean and welcoming.