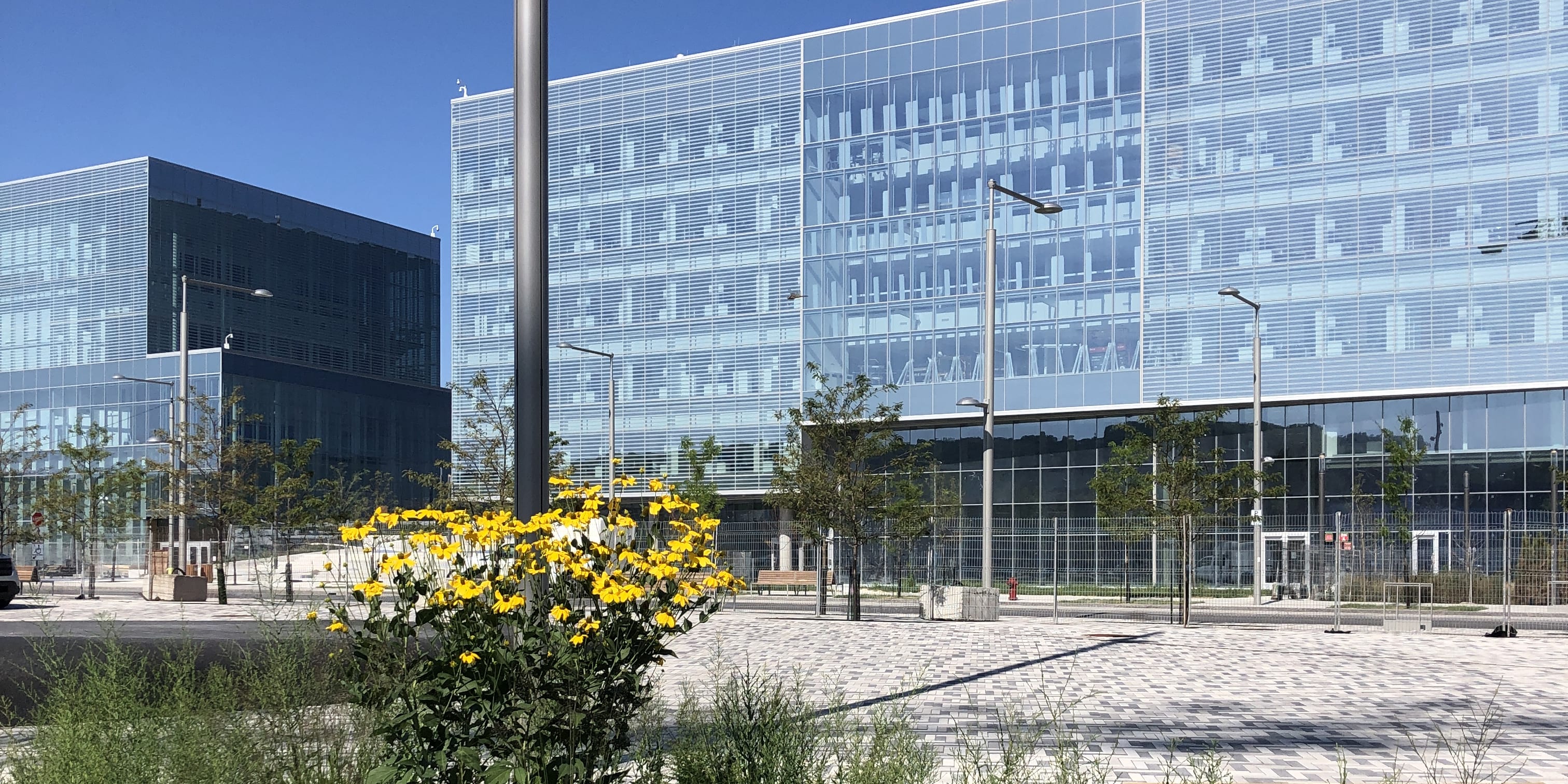 This community celebration will be an opportunity for residents to appropriate this new living space and meet their new neighbours.
The program of events includes tours of the labs and library at the Complexe des sciences de l'Université de Montréal (Campus MIL), a treasure hunt, a bike repair workshop, musical performances, booths, food vendors and more!
First flagship sustainable development project
The centrally-located MIL Montréal project aims to repurpose the old Outremont switching yard and surrounding area, making it a mixed-used and sustainable living environment that is accessed by active and public transportation. The project, which is located at the crossroads of four boroughs and a neighbouring municipality (Villeray–Saint-Michel–Parc-Extension, Rosemont–La-Petite-Patrie, Plateau Mont-Royal, Outremont and Ville de Mont-Royal), covers an area of 118 hectares.
The project is built around the Complexe des sciences de l'Université de Montréal, which will open its doors to students from the chemistry, physics, geography and life sciences departments in fall 2019.
Other than the MIL campus, the project includes four hectares of green spaces, including a public square and four neighbourhood parks; some 1,300 homes, part of which are designated as socio-community housing; local businesses; and integrated works of art. Residents, students, researchers, workers and visitors will come together to create a unique and enjoyable neighbourhood.
See a complete schedule of events for the day (in French) and come out to celebrate on September 21!